Jimmy Fletcher: Self-Taught Artist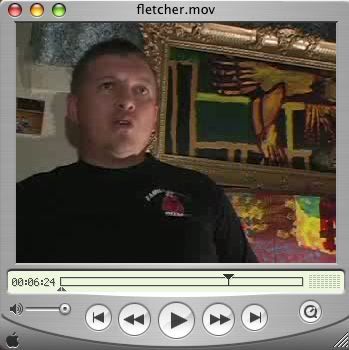 Click
here
to view video, or just click on the image.
A nine-minute mini doc of San Antonio outsider artist, Jimmy Fletcher. The first half is comprised of video images of his paintings. This is followed by a short interview of Fletcher; and then, he reads a decidedly anti-Bush poem that accompanies one of his pieces.
I did this so that Jimmy would have a DVD he could send out to various galleries that might be interested in his work.